How to Activate and Deactivate MTN Xtra Time in Nigeria and South Africa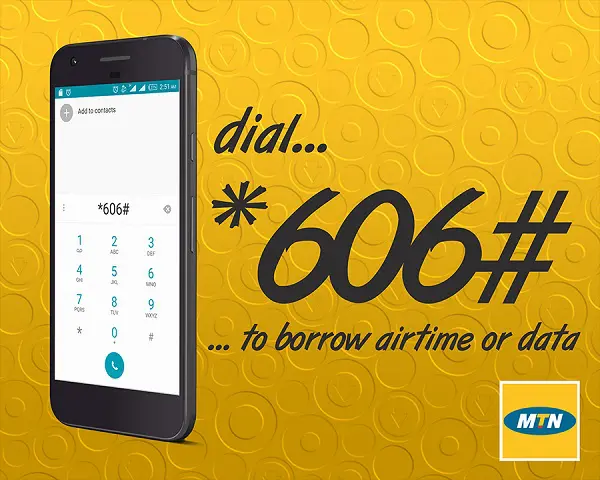 Have you heard about MTN Xtra Time? WHAT is the code to borrow money/airtime or credit from MTN? How can I borrow airtime from MTN? These and many more mtn Xtra time cheat questions have been answered here on this blog.
The MTN XtraTime is a newly introduced method for Nigerians and South Africans to borrow airtime from the network when you run out of airtime and pay later when you recharge. Keep in mind that the borrowed airtime can be used for any billable activity, be it voice, data, or value-added service.
Borrow Airtime from MTN in South Africa
Get instant airtime and only pay for it the next time you recharge. Depending on how long you have been with MTN and how often you recharge, with MTN Xtra Time you can get up to R50 airtime in advance.
To get MTN airtime now and pay later in South Africa:
Dial * 136 * 2 #, select "Xtra Time" and follow the instructions
To convert MTN Xtra Time airtime into data:
Dial * 136 * 6 # and follow the instructions
How to Borrow Airtime From MTN Nigeria
This newly introduced service, called MTN XtraTime, gives qualified customers easy access to airtime on credit when their account balance is too low to keep calling.
Who is qualified to use MTN XtraTime
Please note that this service is available to all prepaid customers who have between ₦ 0 – ₦ 12 in their account balance and meet the requirements.
The SIM card must be prepaid
The SIM card must be registered
Just as I explained above, anyone who wants to borrow the balance of the main account must be between N0 and N12
Before you are eligible to borrow, MTN takes your monthly recharge frequency into account.
Usually, before you, you should have charged ₦ 500 and more in that month. MTN takes into account their customer's average monthly spend before they become eligible to qualify for the XtraTime service.
You may not have any outstanding payments. This means that you must have paid all previously borrowed credits.
How to Borrow Credit from MTN XtraTime
Customers can access MTN XtraTime by dialing * 606 #.
If you have applied for credit on Xtratime and your request is granted, please note that the XtraTime credit will be loaded into a special XtraTime account once the request is approved. To see how much loan you have used, dial * 606 #. Learn how to borrow data from MTN Xtra Byte here.
MTN XtraTime usage
The borrowed Airtime can be used for all taxable activities on MTN Nigeria. However, once you have used up the borrowed airtime, you cannot perform any other taxable activities until the borrowed XtraTime has been paid.
MTN Xtra Time service
For everything that is given, you must pay back a percentage. Service costs of 10% – 15% of the borrowed airtime are charged for the mtn xtra time cheat. This means that if you borrowed 100, MTN will automatically deduct ₦ 15 and the remaining N85 will be credited to the customer's special XtraTime account, which can be used for any service.
How to Pay Back MTN XtraTime
All customers should note that these services will be charged 10% or 15% of what you request. However, on your next top-up, you will be automatically billed for the borrowed airtime. It doesn't matter if you borrowed ₦ 200 and loaded ₦ 100, MTN will withdraw the ₦ 100 and your balance will show a – ₦ 100.
How to Deactivate MTN Xtra Time in Nigeria and South Africa
MTN Xtra time looks valuable at times, but it can be a burden for some people, so if you want to know how to deactivate MTN Xtra time in South Africa or Nigeria, follow the guide below:
How to Deactivate MTN Xtra Time in South Africa
If you are in South Africa and you need to cancel MTN Xtra Time by dialing * 136 * 774 * 3, they will still "claim" airtime due, but then it must be done.
How To Deactivate MTN Xtra Time in Nigeria
First of all, I would like to let you know that, this service is an On-Demand service on MTN Nigeria. So, you can only deactivate MTN Xtra Time in Nigeria if you pay back the Airtime you owe them and they didn't request for another one.
However, if you think this service is deducting or activating itself on your line, you should call MTN customer care by dialing 180.