Are you ready to embark on a thrilling journey into the world of entertainment? Look no further than the GOtv Jolli package! In this comprehensive guide, we'll unveil the magic of the GOtv Jolli channels list, showcasing how it's the gateway to an incredible entertainment experience. Imagine having access to a whopping 68 channels for just N3,300 per month.
Whether you're a movie buff, a sports enthusiast, a news junkie, or simply want to keep the kids entertained, GOtv jolli channels list has you covered. So, grab your remote, get comfy on the couch, and let's dive into the exciting world of entertainment that awaits you!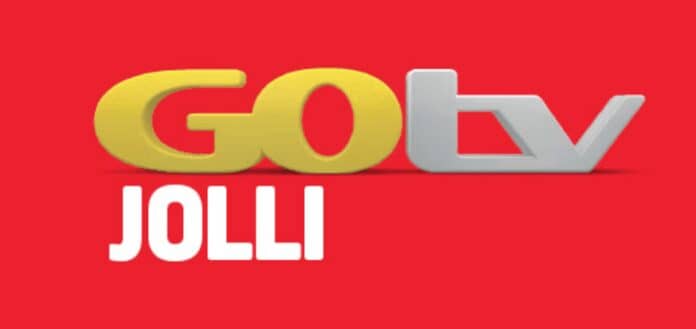 The Marvelous GOtv Jolli Channels List
Let's get straight to the heart of the matter – the GOtv Jolli channels list 2023. What channels can you expect to enjoy with this fantastic package? Here's the inside scoop:
General Entertainment GOtv jolli channels list (18)
Africa Magic Family (channel 2): Immerse yourself in captivating African dramas and movies.
Africa Magic Hausa (channel 4): Explore the rich world of Hausa entertainment and culture.
Africa Magic Yoruba (channel 5): Delve into the enchanting world of Yoruba cinema and storytelling.
Africa Magic Igbo (channel 11): Experience the vibrant Igbo culture through movies and series.
Real Time (channel 12): Get hooked on reality shows, lifestyle, and drama.
Telemundo (channel 14): Fall in love with the passion of Spanish-language telenovelas.
Televista (channel 15): Enjoy a mix of exciting drama, talk shows, and lifestyle content.
ROK 2 (channel 17): ROK GH (channel 18): Immerse yourself in African cinema, including Ghanaian hits.
Novela Magic (channel 20): Indulge in a world of enchanting African telenovelas.
CBS Reality (channel 22): Feed your appetite for gripping reality TV and true crime.
Zee World (channel 25): Explore the world of captivating Indian dramas and series.
E! Entertainment (channel 26): Stay up-to-date with celebrity news, fashion, and pop culture.
TVC Entertainment (channel 27): Discover a mix of entertainment, lifestyle, and talk shows.
Big Brother Naija (channel 29): Get glued to the hottest reality show in Nigeria!
WWE (channel 36): Witness the action-packed world of wrestling.
Discovery Family (channel 50): Embark on thrilling adventures with family-friendly content.
Trybe (channel 97): Enjoy a variety of Nollywood movies.
MTV Base (channel 72): Groove to the latest African and international music.
Kids Channels (4)
Disney Junior (channel 60): A world of Disney magic for the little ones.
Jim Jam (channel 61): Fun and educational programming for kids.
Nickelodeon (channel 62): Where kids' favorite shows come to life.
PBS Kids (channel 65): Educational and entertaining content for young minds.
Music GOtv jolli channels list (3)
MTV Base (channel 72): Get your groove on with the latest music hits.
Hip TV (channel 74): Dive into the world of hip-hop and urban music.
Sound City (channel 75): Where music meets lifestyle.
Sports GOtv jolli channels list (3)
SS BLITZ (channel 30): Catch sports highlights, analysis, and updates.
SS Football (channel 31): Your gateway to the world of football.
SS Select 2 (channel 34): More sporting action at your fingertips.
Documentary Channels (2)
Spice TV (channel 10): Stay trendy and fashionable with lifestyle content.
Nat Geo Wild (channel 51): Dive into the wild with captivating documentaries.
Movie Channels (3)
Africa Magic Epic (channel 9): Epic African storytelling at its finest.
TNT Africa (channel 16): Action-packed movies that keep you on the edge of your seat.
B4U Movies (channel 24): Explore a world of Bollywood and international cinema.
News GOtv jolli channels list (8)
Al Jazeera (channel 40): Global news at your fingertips.
BBC World News (channel 41): Stay informed about international events.
CNN International (channel 42): Your source for global news coverage.
Arise News (channel 44): Stay updated on current affairs.
TVC News Nigeria (channel 45): Nigerian news and beyond.
NTA News 24 (channel 46): Your 24-hour news source.
Channels Television (channel 48): In-depth news coverage.
NTA Parliament (channel 115): Keep an eye on legislative news.
Religious Channels (4)
FAITH (channel 80): Find spiritual solace and uplifting content.
ISLAM CHANNEL (channel 81): Explore Islamic culture and guidance.
Emmanuel TV (channel 82): Uplifting Christian content.
Dove TV (channel 83): A blend of Christian programs.
Local Channels (13)
Sunna TV (channel 84): Islamic programming.
LAGOS TV (channel 90): Stay connected with Lagos state.
NTA International (channel 91): International news and more.
SILVERBIRD (channel 92): Entertainment from Silverbird Group.
AIT (channel 93): African Independent Television.
ONMAX (channel 96): A mix of entertainment.
Wazobia TV (channel 98): Your window to Wazobia culture.
Galaxy TV (channel 99): Nigerian entertainment and news.
OGTV (channel 100): Ogun State Television.
Arewa 24 (channel 101): Northern Nigerian programming.
WAP TV (channel 102): Family entertainment.
RSTV (channel 103): Rivers State Television.
EBS (channel 104): Edo Broadcasting Service.
Audio Channels (2)
Naija FM (channel 301): Groove to Nigerian music.
Wazobia FM (channel 303): Embrace Wazobia culture through music.
With the GOtv Jolli channels list, you're not just accessing TV channels; you're opening doors to a world of diverse entertainment that suits every member of your household.
GOtv jolli channels list FAQs: Your Questions Answered!
How much does GOtv Jolli cost?
GOtv Jolli is priced at just N3,300 per month, offering an incredible range of channels at an affordable rate.
Can I customize my channel selection with GOtv Jolli?
GOtv Jolli offers a predefined selection of channels, but you can explore other GOtv packages for more customization options.
Is there a long-term commitment or contract with GOtv Jolli?
No, GOtv Jolli operates on a pay-as-you-go model, allowing you to renew your subscription monthly without a long-term commitment.
How can I renew my GOtv Jolli subscription?
Renewing your subscription is easy and can be done through various payment options, including online payments, mobile money, and local agents.
Are there hidden costs with GOtv Jolli?
No, GOtv Jolli is transparent with its pricing, ensuring there are no hidden costs or surprise charges.
Conclusion: Dive into a World of Entertainment with GOtv Jolli
In conclusion, GOtv Jolli is your passport to non-stop entertainment, all at an incredibly affordable price. With 68 channels covering diverse interests and flexible payment options, it's the ultimate choice for your family's entertainment needs. Don't miss out on the excitement – subscribe to GOtv Jolli today and elevate your entertainment game to a whole new level! Get ready to explore, relax, and unwind with GOtv jolli channels list – where entertainment knows no bounds!