How to watch dstv on phone for free? DStv now offers viewers across the African continent a one-way ticket to exciting entertainment and news. It's impressive that you can now access scripted and undescribed content on DStv online for free. Hence, the need for you to always rush home to watch your favorite TV show is now over. In the paragraphs below, you will find steps to watch DStv online for free.
How to Watch dstv on Phone for Free?
Is DStv Now free and can I watch DStv without paying? Yes. With the introduction of DStv Now, a free app for all subscribers, you can watch various TV channels live anywhere, such as Channel O, M-Net, Mzansi Magic, and SuperSport. It also gives every subscriber access to more than 95 audio channels. This app is suitable for laptops, game consoles, phones, tablets, desktop computers, and smart TVs.
With advancements in technology, it is now easy to watch your favorite series and movies freely from any device. If you already have a tablet, laptop, or smartphone, all you need is Wi-Fi or only data bundles and you can catch up with all TV shows and movies from the comfort of your mobile devices.
How does the DStv Now app work?
If you are wondering how to watch DStv pay channels for free, Multichoice has introduced a mobile application that acts as an online version of the decoder. The downloadable app requires you to create an account after downloading it, where you can log in at any time to keep track of your favorite TV shows and movies.
The application is compatible with most mobile devices such as smartphones, tablets, iPods, and laptops. If you are concerned about how to watch DStv on a laptop, the interesting thing about all of this is that everything has been simplified by the entertainment provider. Also, the app allows subscribers to live stream the latest news, TV shows, movies, hit series, live sports, and events around the world.
Here are a few steps to go through the entire process:
Visit now from your browser, on a mobile, tablet, or PC. DStv.com/tv or download the app from your iOS or Android device.
Create a Connect ID that you will use to log in to your online account.
After logging in, use the search option to find a show, series, or movie you want to watch.
You can also get information online about various DStv packages and channels, or TV shows that you may be interested in. Tap or click the name of the program on the details page.
Features of DSTV Now
Now let's take a look at some of the value-added services of the service.
Watch live TV
The DStv Now service allows you to stream live TV on your computer or mobile devices. In the live TV section of the app, you will find all channels available live with the current broadcast. You will also see an indication of how long the program has elapsed. Clicking on the channel will open the screen where you can watch the live TV show.
The channels are also tagged in categories, making it easy to filter channels by category. Available categories include sports, general entertainment, news and commerce, music, documentary, children, lifestyle and culture, and religion.
With live TV, you no longer have to worry about program interruptions during a power outage or bad weather, but you can continue watching on your mobile phone or laptop. You can now watch live TV shows, including Big Brother Naija, while on the go, just like in the days of DSTV Mobile. You can also watch live football matches and more.
To catch up
Did you miss an episode of your favorite show or just want to watch a recently aired TV show? The Catch-up section is for you. DSTV's catch-up feature now maintains a catalog of popular programs on DSTV. It is a Video on Demand service that allows you to watch episodes of your favorite TV shows that aired for the first time in the last 7 to 28 days.
You can stream or download the episode so that you can watch it offline later. However, downloads are only available in the mobile app. If you are using a browser, you are limited to streaming only. Shows are usually available on Catch up within 24 hours of their first broadcast on DSTV.
Lots of entertainment for children with child safety
Aside from the kids shows on Live TV and Catch up, DSTV Now offers a dedicated kids section with lots of shows for kids. The great thing about the kid's area is that you can set a pin code so that when you navigate to the kid's area and hand the phone over to your kids, they can't navigate to other features of DSTV Now until they enter the same pin as you. setup. This will protect your children from potentially inappropriate content.
Full TV guide
DSTV Now comes with a TV program guide worth 8 days. The TV Guide allows you to watch a program live if it is currently broadcast live. You can also set a reminder when the program is coming. If you have an Explorer decoder, you can also command your Explorer decoder to record an upcoming TV show through the app.
The TV Guide also provides information about each TV show, such as the season, episode, duration, rating, and a brief description. You will also see when the specific episode re-airs on the channel.
Cast to TV or big screen
DSTV now supports screen mirroring technologies such as Apple AirPlay and Google Chromecast. Screen mirroring allows you to cast the current screen on your mobile app to a larger screen, such as your laptop, desktop, or TV.
Airplay allows you to mirror your iPhone or iPad screen to your Apple TV or Mac computer, while Google Chromecast is more versatile and supports both Android and iOS devices. Note that Wi-Fi is required and both devices must be connected to the same Wi-Fi hotspot.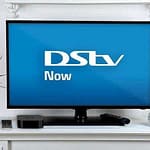 What you need to access DSTV now
A valid subscription to DSTV Premium, DSTV Compact Plus, or DSTV Compact
A PC with an Internet connection, Mac, Android phone, iPhone, iPad, or a smartphone or tablet
A supported browser or DSTV Now app for Android or iOS.
A DSTV Connect ID (easy to register, requires smart card number)
An Internet connection (broadband connection such as Wi-Fi, 3G, 4G LTE, 5G)
A data plan (preferably an unlimited data plan)
Browser support for DSTV Now
If you plan to stream TV shows with a browser. Here are the browsers that currently support DSTV Now
Chrome version 53 or later
Firefox version 47 or later
Internet Explorer 11 or later on Windows 8.1 or later
Microsoft Edge on Windows 10 or later
Safari 9 or later on Mac OS X 10.11 or later
Opera 43 or later on Windows 10 or later
With DSTV Now, you can watch TV shows and live TV shows on up to four devices, although only two can be active at a time. Now that you know what you need to access the service, we now show you how.
What do I need to use DStv Now?
This multiple-choice service makes it possible to watch live shows on your phone on DVB-H technology. It also does not require an additional subscription. Nevertheless, to watch DStv channels online for free, you must have:
A compatible laptop, iOS, or Android device
An active Premium subscription
Your laptop, iOS, or Android device must be connected to the internet.
A Connect ID is associated with your account, but if you are using DStv Explora, it must be connected to the Explora smart card.
How can I connect? To use DStv Now, you must first register and have a Connect ID. This unique ID gives you access to free DStv channels online anytime, anywhere.
Can I watch DStv without paying?
If you are an iOS or Android enthusiast, it is possible to watch DStv online for free on your device as long as you are a subscriber to the Premium, Compact Plus, or Compact package. You can download the app for free from the Apple App Store or Google Play.
Devices that are compatible with DStv Now
While it is easy to watch free TV shows, series and movies online, you cannot access the application on every device. You need the right software to watch DStv online for free. Following are some of the compatible devices that enable your online access:
Android phones (version 4.1 and above);
Tablets (version 4.1 and higher);
Android TV devices from version 4.1 and above;
Mac computer (via a web browser) or MacBook;
iOS 9 and higher version of iPads;
iPod (iOS 9 and higher versions);
iPhones (iOS 9 and higher versions).
Tips for downloading DStv Now for PC and other devices
DStv Now app for PC free download
Download a desktop emulator app to watch your favorite TV shows and other shows available in the app through your laptop or PC. The Android app is an apk installation file that you can access from your Windows AppStore or Mac Store.
After installing it, open and search for "Download DStv Now for PC" from the search bar. After downloading it, choose the All apps icon and then the DStv Now app for Windows or Mac to enjoy the free DStv.
How can I get DStv Now on my smart TV?
The following steps can help you install DStv Now on your smart TV:
First, connect your smart TV to the internet using an ethernet or wifi cable.
Then go to the App Store on your TV, search for "DStv Now" and install the app.
After installation, the app will display a code on the TV screen. In the meantime, if you are using a laptop/desktop, go to now.dstv.com and log in.
Immediately after logging in, go to now.dstv.com/tv and enter the code displayed on your TV, then click the "Enter TV" button.
The app goes live on TV.
How to Save data while Streaming DSTV Now
If you are using DSTV Now, you will need to stream or download videos. This means that it concerns enormous amounts of data. Also, some channels on DSTV are in HD quality, which means you may have to break a bank if you choose to watch in HD. For example, watching HD videos can cost up to 2GB for just one hour of watching, which might be insane for most budgets in Nigeria and Africa. Hence, it is recommended that you only use DSTV Now if you subscribe to an unlimited data plan or a data plan with a massive limit.
However, DSTV Now offers a toggle in the settings that allows you to lower the quality or resolution of the video to save data consumption. You can even reduce your data usage by up to 10x by switching to the lowest quality. According to DSTV data, about 210MB is consumed per viewing hour when you switch to the low video quality.
While 210MB per hour is still huge for some budgets, it's a significant saving over HD quality. To avoid spending too much on data, it's a good idea to lower the video quality in the settings.
Now to save data in DSTV with lower video quality
Go to the DSTV Now menu
Tap Settings
Tap Maximum video quality
Set the desired video quality. Options: Maximum, High, Medium, Low
Now save data in DSTV
DSTV Now also has an option to limit the display to Wi-Fi networks only. This is enabled by default. If you want to watch TV shows with your mobile data, you need to go to your settings and enable the Use mobile data option.
There is also an option to stop live streaming after a certain period of time. The default is 2 hours, but you can set it to just 5 minutes or up to 4 hours. This feature ensures that you don't get lost while streaming. It can also be useful if you fall asleep while streaming a TV show. If you choose, you can turn this feature off completely.
To access this option, go to the Live streaming timeout setting and choose the timeout duration you prefer. All these functions help you to keep the data.
Countries with DSTV now
You can access DSTV Now in the following countries:
Nigeria
Kenya
Ghana
Namibia
South Africa
Angola
Botswana
The Democratic Republic of the Congo
Ethiopia
Malawi
Maurizio
Mozambique
Swaziland
Tanzania
Uganda
Zambia
Zimbabwe
Benin
Burkina Faso
Burundi
Cameroon
Cape Verde
Central-African Republic
Chad
Comoros
Congo
Djibouti
Equatorial Guinea
Eritrea
Gabon
Gambia
Guinea
Guinea-Bissau
Ivory Coast
Liberia
Madagascar
Mali
Mauritania
Mayotte
Niger
Meeting
Rwanda
Sao Tome and Principio
Senegal
Seychelles
Sierra Leone
Somalia
Island of Sant'Elena
Sudan
To go
Tunisia
Zanzibar
Keep in mind that these are the same countries where DSTV Pay-TV satellite services are available. You cannot watch DSTV Now if you are traveling outside of one of these countries.
Which channels are free on DStv Now?
Can you now watch all channels on DStv? South Africans currently have access to 13 free channels on DStv Now. Channels currently available for free streaming include:
400 – BBC World News
401 – CNN
402 – Sky News
403 – ENCA
404 – SABC News
406 – Africa editorial
414 – Euronews Now
100 – DStv
180 – The climate of the people
238 – SuperSport Play
313 – PBS Kids
320 – Channel O
343 – TBN
If you are still wondering how to watch DStv online for free, just install DStv Now on your PC or smartphone. Then follow the steps discussed above. You can download the app or stream it live. However, it is essential to make sure you have a compatible browser and mobile device to watch movies, series, and TV shows online.