The MTN AWUF4U tariff plan is one of the most popular rate plans in Nigeria from MTN. This rate plan is much more like a package than a rate plan, as it works on any rate plan.
As a new or existing MTN customer, you will find many products on their platform very tempting, and making the right choice becomes a problem. MTN Awuf4U plan is just another great plan, but the question is, is it worth the commotion?
This short and precise article will try to explain it in detail and also provide you with what you need to know about how to migrate to MTN Awuf4u. However, the MTN awuf4u plan is not a rate plan but a bonus that is given to customers when recharging.
THE MTN Nigeria Awuf4U Package is an offer that rewards customers with a 200% airtime bonus on every top-up, which is less than ₦ 100. However, if you decide to charge ₦ 100 and more, you will get a whopping 300% airtime bonus. However, the MTN Awuf4u is a special access code.
Advantages of MTN Awuf4u
All prepaid and postpaid customers can take advantage of this plan.
Customers get between 275% and 400% when they recharge their airtime.
The bonus airtime can be used to make calls to all networks in Nigeria.
Customers can also make calls to international destinations when they activate this offer.
75 text messages per week on MTN awuf4u.
The validity period of the MTN awuf4u is between 14 days and 30 days.
Customers can get bonuses multiple times.
You will not lose the bonus, even if you migrate to a different rate plan.
How to migrate MTN AWUF4U Plan?
To enjoy the bonuses and features that come with this plan, you must enter * 888 * PIN # for each top-up and you will automatically receive the bonus.
Recharge by dialing * 888 * Recharge PIN # i.e. * 888 * 3648494047594 #. After successful activation, you will receive the full value of the top-up and the airtime bonus will be credited to your bonus account.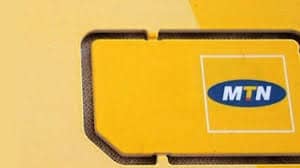 How to check the Balance on MTN Awuf4u?
To check your MTN Awuf4u balance, dial * 559 * 14 # and wait while the system loads.
The bonus airtime will be displayed on your screen.
Examples of how MTN Nigeria Awuf4U works:
To make sure you get the most out of this plan, purchase a charge card from your nearest supplier. Instead of using the normal * 555 * to load the card, use this special top-up code * 888 * PIN #, the full face value of the top-up plus the airtime bonus will be instantly credited to your Awuf4U account and you can go use them.
If you recharge with N100, you will get N400 on the Awuf4U account, i.e. N100 (recharge value) + N300 (bonus)
If you top up with N400, you will get N1,600 in Awuf4U account i.e. N400 (reload value) + N1,200 (bonus)
If you reload with N750, you will get N3,000 on the Awuf4U account, i.e. N750 (reload value) + N2,250 (bonus)
Reload with N1,500 you will get N6,000 on Awuf4U account i.e. N1,500 (reload value) + N4,500 (bonus)
Services Bonuses from Awuf4U Plan
You can enjoy the following services from the Awuf4U account as listed below. Once you've used the special code to recharge, you can enjoy these gifts that come with the Awuf!
You can use the percentages to call ALL Networks in Nigeria
You can use the bonus airtime to also send text messages to ALL networks in Nigeria
Make international calls to 28 (twenty-eight) destinations
Browse PAYG data
SMS with up to 75 SMS messages per week
Costs on MTN Awuf4u
MTN charges 56k per second when you call a network in Nigeria, while for a call to 13 international destinations you charge 90k.
If you send an SMS, you will be charged N4 per SMS. The standard rate is charged for international text messages.
The costs of using the internet are N15 per MB.
You May Like:
Tariff analysis on MTN awuf4u
There's no doubt you'll enjoy calling on mtn awuf4u, but let's see how much value you get from the plan.
If you buy N100, you will get 400x the recharge value, which is N500. With a load of 56k / sec, you should be able to get a one-minute call for just N33.6. Imagine how many minutes worth of calls someone can get on Awuf4u. Your calculator should do the job just fine. You can learn more on MTN official website.